Synopsis: (Custody of Goodreads)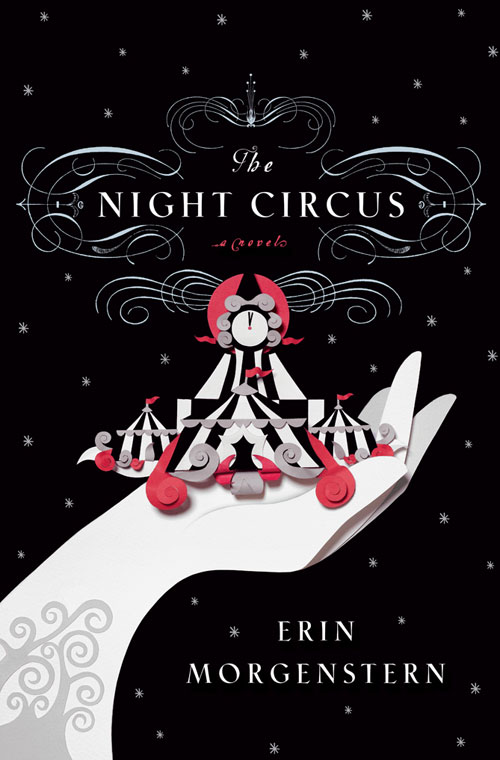 The circus arrives without warning. No announcements precede it. It is simply there, when yesterday it was not. Within the black-and-white striped canvas tents is an utterly unique experience full of breathtaking amazements. It is called Le Cirque des Rêves, and it is only open at night.

But behind the scenes, a fierce competition is underway—a duel between two young magicians, Celia and Marco, who have been trained since childhood expressly for this purpose by their mercurial instructors. Unbeknownst to them, this is a game in which only one can be left standing, and the circus is but the stage for a remarkable battle of imagination and will. Despite themselves, however, Celia and Marco tumble headfirst into love—a deep, magical love that makes the lights flicker and the room grow warm whenever they so much as brush hands.

True love or not, the game must play out, and the fates of everyone involved, from the cast of extraordinary circus per­formers to the patrons, hang in the balance, suspended as precariously as the daring acrobats overhead.

Written in rich, seductive prose, this spell-casting novel is a feast for the senses and the heart.
Before the book:
Before reading book, I had been fan-girling for a LONG time! I wanted the book like there was no other. And when I finally had the chance to read it, I jumped on it.
First impression:
When the story started, I was captivated. I loved the story! It was very unique. I was disturbed by Celia's father, Hector, who taught Celia in the most gorey way. Poor Celia was abused. I got so angry while reading the story, I just want to read on and hope on the ending. When Marco appeared, I REALLY want a happy ending! Marco is just the perfect young English man. I still remember when I read the first chapter, I immediately thought of this book has a similar feel to Water for Elephant.
I loved how the story is not base on romance, but magic. As I mentioned before Hector's teaching style is like authoritarian while Alexander, Marco's "teacher" was passive. I love the time setting, the turn of 1800 is just a magical time by itself and when you add real magic to it. It is like an explosion! I love the change in POVs. :) But I'm sad to say that I don't like how there are so many characters that you can lose track of them.
Later Into the Book:
The story began to slow. Sometimes it feel like I read for hours but never seems to move anywhere. I think this was because the story is very descriptive so it allows the readers to see and feel what Erin wanted the readers to feel. This got in the way of the plot. The story was just like a boat without its orbs, going no where. I was quite disappointed parts of the book where it lacked in action. There was a lot of description, and talking, never anything happening. I was hoping for some SHAZAM!
I did love the language used by Erin. As the story progress, I saw what more of Erin's writing and felt in love with . It was the kind of fit between sophistication and simple communication. You just can tell Erin is not just a wannabe writer that just had a good idea for a book. She actually know how to write. Her style is complex but not like you have to read the sentence a few times over to understand it. To tell you the truth I really want to write like that.
As I realized how she uses her language, the story became complex. From making the different ways the magicians use their powers to the delicate details of the circus is just so brilliant. I cannot imagine how much planning went into this book! I also really enjoy the conversations between the characters. They were all so witty, serious, and whimsical. I particularly enjoy the conversation between Celia and Marco when they first actually had a full conversation. This is because they seem to converse like two intelligent lawyers arguing in a subtle way, both counter with sassy comments, but you know they were flirting, j'adore! ♥
I love the subtle love story. It was not like a YA novel where it always seems like a forced love; Erin doesn't make the love story appear fast. It was like a slow cooker; it cook at a low temperature but the result was tender food. It was just like the love story, beautiful and exotic in its own way. That said, this love was scattered through the half end because of all the POVs.
When I got more into the book, it reminded be of Howl's Moving Castle because of all the magic and the twisted imagination. Sometimes it gets confusing and amazing at the same time.
Final Thought:
This book was great but it didn't live quite to my expectations. I wanted more actions and "dark magic" feel to it. I want the night to explode with evil clowns and axe killers, but I guess that was not Erin was trying to do. Overall, this book was a 4 out of 5 stars.