Fashion Friday is a weekly meme created by FireStarBooks in order for book lovers to post any fashion related idea or image that they thought would be a great match for books on Friday.



A DYING LAND
The Shima Imperium is verging on the brink of environmental collapse; decimated by clockwork industrialization and the machine-worshippers of the Lotus Guild. The skies are red as blood, land choked with toxic pollution, wildlife ravaged by mass extinctions.

AN IMPOSSIBLE QUEST
The hunters of the imperial court are charged by their Shōgun to capture a thunder tiger—a legendary beast, half-eagle, half-tiger. But any fool knows thunder tigers have been extinct for more than a century, and the price of failing the Shōgun is death.

A SIXTEEN YEAR OLD GIRL
Yukiko is a child of the Fox clan, possessed of a hidden gift that would see her executed by the Lotus Guild. Accompanying her father on the Shōgun's hunt, she finds herself stranded: a young woman alone in Shima's last wilderness, with only a furious, crippled thunder tiger for company. Even though she can hear his thoughts, even though she saved his life, all she knows for certain is he'd rather see her dead than help her.

But together, the pair will form an indomitable friendship, and rise to challenge the might of an empire.
Expected publication: September 18th 2012 by Thomas Dunne Books (first published August 21st 2012)



What's worse than being blackmailed to attend a hidden school where you're treated like a second-class citizen? How about nearly getting eaten by a monster when you arrive? Or learning that your

soulmate

was killed in a

centuries

-old secret war? And then there's the evil king who's determined to rule the world unless you can stop him...

Meet Kaya, a young woman with the power to heal and the determination to fight. But struggle as she will, she remains tied to three very different men: a hero who has forsaken glory, a tyrannical ruler who wants to use Kaya, and a warrior who's stolen her heart. Kaya learns the hard way that some ties can't be broken...and blood is the strongest bond of all

.

(less)
Expected publication: July 5th 2012 by Dial
I was inspired by the strong Asian female character and when I saw this

photoshoot

, I just knew this had to be this week's FF. <3
Shu Pei for S Moda issue May 27th photographed by Kai Z Feng and styled by Isabel Moralejo.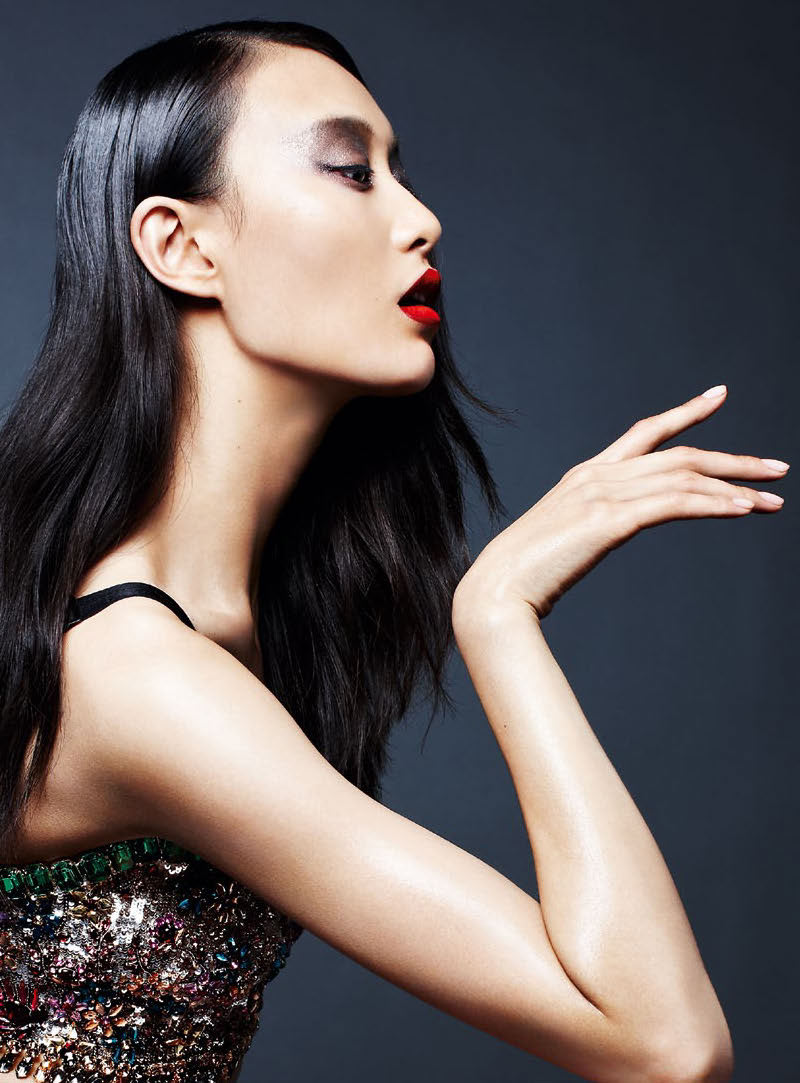 What inspired you this week?