A Breath of Eyre (Unbound #1) by Eve Marie Mont
Emma Townsend has always believed in stories—the ones she reads voraciously, and the ones she creates in her head. Perhaps it's because she feels like an outsider at her exclusive prep school, or because her stepmother doesn't come close to filling the void left by her mother's death And her only romantic prospect—apart from a crush on her English teacher—is Gray Newman, a long-time friend who just adds to Emma's confusion. But escape soon arrives
in
an old leather-bound copy of Jane Eyre…
Reading of Jane's isolation sparks a deep sense of kinship. Then fate takes things a leap further when a lightning storm
catapults
Emma right into Jane's body and her nineteenth-century world. As governess at Thornfield, Emma has a sense of belonging she's never known—and an attraction to the brooding Mr. Rochester. Now, moving between her two realities and uncovering secrets in both, Emma must decide whether her destiny lies in the pages of Jane's story, or in the unwritten chapters of her own…
Paperback, 1st Edition, 342 pages
Published March 27th 2012 by Kensington Publishing Corporation
Review:
First of all, THANK YOU KENSINGTON for the ARC. :)
The story was so addicting! It flew! I started reading this book a few weeks ago when I was bored of doing some math homework and I couldn't believe how fast I read. Sadly, I didn't finish before math reclaim me so now school is over, I pick it up right away. (That is why it had taken me weeks to read, not because the story is slow and bad but school is slow and bad.)
Okay now for the review to truly begin.
The quality of writing Eve demonstrated was pure bliss. I adored how this book didn't sound like a cheesy, teenage life story. Emma sounded sophisticated and mature. I dislike how some YA portray teens as ignorant, and whiny. I really enjoyed Emma's character. When the characters needed to be more "teenage like", the tone was there. When Emma and her friends were at Lockwood, there were gossips, mean girls etc. -
you
know your typical school drama. The story was written in a causal teen voice. I loved Emma, she was a "true teen" (by that I mean she really acted like a normal teenager and not a forced character that an author was trying to make). I usually hate main character but I just love her. I love Gray because he was a super sweet and good looking guy (tanned skin with dog tags...yum I am picturing Rafael Nadal with dog tags...be right back, I had a nose bleed).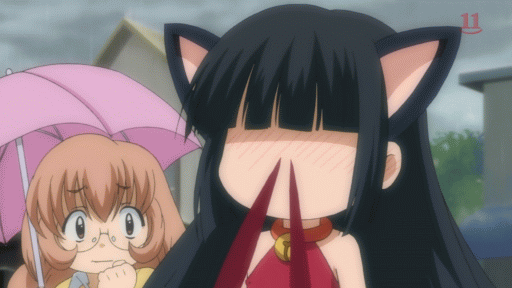 Plus Gray is called "The Silent Swimmer"...*faints* I am now picturing one of my favorite cartoon characters.
I loved Michelle and feel bad for her. Damn that girl gets the cake for shit happening to her. I liked Owen because he was adorable. Now I had mentioned the characters...it is time for the romance. There were many times in the novel that I had no idea which guy Emma wouldn't end up with. (I'm not saying this like she has ten billion guys falling head over heel for her - killing everyone in sight like The House of Night series.) Everyone looked good with Emma. They all fitted Emma, not in a sexual way in The House of Night way but in a sweet, romantic way. The romance was so complex, as the story arrived at the last chunk of the story, whoever Emma up with seems PERFECT! I couldn't suppress my approval! They look WAAAYY too cute together! They are going into my book OTP (one true pairing), right beside Toraf and Rayna from Of Poseidon.
But then things happened then I didn't know what to think!
Gosh! It was such an emotional ride. And now to the plot of the story.
The plot of the book was just amazing! It was so unexpected! You might think "Oh Jane Eyre, that's predictable." But no! There were parts where it reminded me of some of the Supernatural episodes (not the glory fighting cutting zombies episodes, but a little more mysterious type.) While reading, I kept on asking where the story would go. I kept on thinking that the story will end soon but realized I still have half the book unfinished. The story was just so interesting! The sweet, romantic, friendship forming part was right up there with Nicolas Spark. I imagined a whole movie scene with some of the dramatic parts! I was completely emotionally invested in this book. Wow! It felt like I was there, being a part of every character, feeling all the pains and need for forgiveness. The passages were so emotional and not dragging
.
Everything just had enough, pure perfection.
Eve created two worlds, both beautiful, and unique, different and intriguing. The tone Eve created just transferred me into the story. It was what I expect the time period to be like. It was so believable and I could picture everything so precisely. Well done! I cannot wait for A Touch of Scarlet and especially A PHANTOM ENCHANTMENT! Are you kidding me?!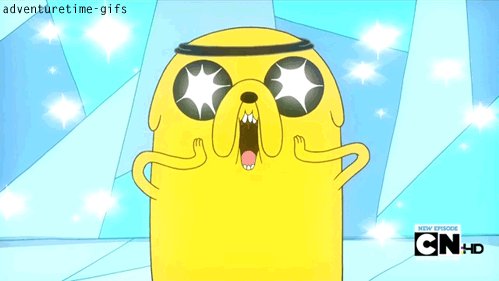 I just found another reason to live in this world! (Whoa, I sound so gloomy and depressed there, but that was just an expression.)