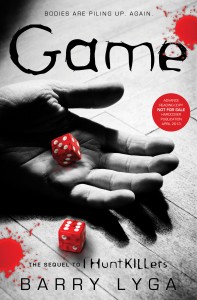 What's it about? Well, it's a few months after the events of the first book. Billy Dent is free. Jazz is tending to some long-overdue business.
And like the cover says: Bodies are piling up. Again.
Everyone from the first book is back, along with some new characters. And a new location.
And since it's the second book, everything – everything — gets so much worse…
Game. April 2013. Are you ready?