Manga Mondays is hosted by Alison Can Read
Haru visits Canada to spend the summer holidays in the woodland house of his strict, strong-willed mother, Haruko. There, she burdens him with the responsibility of caring for his younger adoptive brother - a wild and unruly little boy named Ren who trusts no-one and prefers to wander in the woods with Haruko's dogs rather than associate other people. Haruko orders Haru to 'civilize' Ren.
As the young man strives to teach Ren how to live in human society, their relationship gradually improves - so much so that Haru plans on taking his 'little brother' to Japan with him once he finds a job.

Unfortunately, fate has a cruel habit of interfering with one's plans...
18+ MATURE MANGA! :O
I am soooo glad I found this meme! OMG ALISON I LOVE YOUUUU~
Okay so for my first Manga Monday I am doing an yaoi*...and it is kind of dedicated to Gianne (ily guurrlliiee), who totally got me into reading yaoi. We were just talking about this manga on twitter and totally going cray cray so yeah...my review. PS: It might just include tons of fangirling jibberish instead of coherend words.
*Yaoi, also known as Boys' Love, is a Japanese popular term for female-oriented fictional media that focus on homoerotic or homoromantic male androphilic sexual relationships, usually created by female authors.
Review
SWEET BABY JESUS!!!! WHERE HAVE YOU BEEN ALL MY LIFE??!!!!
This was just sweet! UGHHHHHHh! Gosh is it good or what?! Okay, first I would like to say Haru, oh my gorgeous Haru. <3 doki doki <3 And omg, Haru is like the sweetest teenage boy I every known!!! (And don't say he is fictional! It will break my heart. He is real!)
And Ren for a little kid is adorable/gorgeous!!!<---I swear I am not a pedo. He kind of reminds me of Natsume from Gakuen Alice. Aki and Shima are cute too (especially Aki)! So I give a HUGE thumbs up to Miyuki Abe's art! GOORRRR-GEEOOUUUSSSS!!!
Below you will see what I mean. FEAST YOUR EYES ON EYE CANDIEESS~~ <3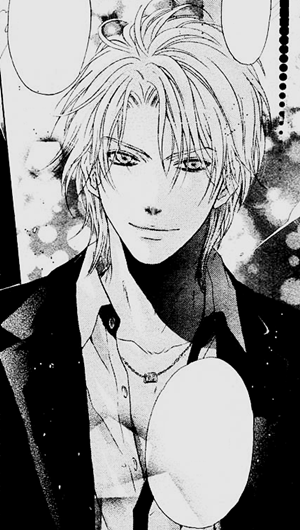 OMG HARU WHY YOU SO HAWWTT??! <3
OMG REN WHY YOU SO CUTE TOOO?!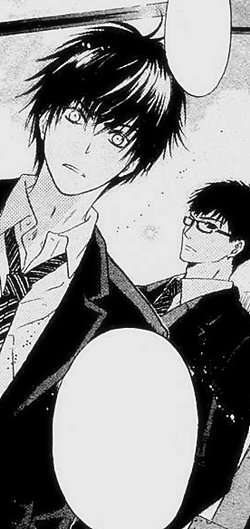 AKI! SHIMA! YOU GUYS TOOO?!! #dead
The plot kind of sounds typical and cheesy but for now it is not yaoi yet. It just seems like a kind brother to brother relationship. I mean most yaoi are short and it kind of get straight to the point with the steamy actions but this is completely different. If you don't know better you might think this is just a "normal" manga. I mean it is kind of sneaky of the mangaka to build such a world and put this much effort. It kind of tortures the readers (like me) with background info instead of the
stuff
. While reading this I was having so much of "
Watashitachi no Shiawase na Jikan
" feels (PS: read it Watashitachi, omg THEE FEEELLLLSS. Omg I might do Watashitachi for Manga Mondays 2 omg). Right, back to Super Lovers. I mean this manga is just so much more! It has depth and it is not just some cheap, steamy yaoi. Like seriously, is this even consider a yaoi? Because I personally don't think so, it is more shounen ai. It is beyond sweet and it has just so much character, and substance.It is a
huge
gamble. What if I stop reading because I get bored? I mean I am reading this for the yaoi-ness. But for now I will keep reading this because it is good, and it has quality.
Look at this cuteness!!
AND GOSH! THE ENDING TO CHAPTER ONE?!!! ARE YOU KIDDING ME??!!! THAT, MY FRIEND, IS HOW YOU START A BOOK! Just from that one chapter I knew Miyiki Abe will be one of my favourite authors.
Gosh. Cannot. Simply. Explain. My. Love. You know I will go hunting for more of Abe's works
Random Bits and Pieces:
Heehee this is the manga that introduced me to "hosts". I will explained more in the later volumes. ;)
Omg Canada! Soooo rare do I find any mentioning of Canada in manga. Omg let me love you Miyuki Abe!