The cover artist that Tor hired is David Franklin. This is his website. Please mention him and link to him so we can give him some support.
http://www.artistpartners.com/portfolios/david_frankland/col/index.html
RELEASE DATE
The release date is October 30, 2012. It is available for pre-order at Amazon.com.
http://www.amazon.com/The-First-Days-World-Dies/dp/0765366827/ref=sr_1_5?ie=UTF8&qid=1335670114&sr=8-5
and barnesandnoble.com
http://www.barnesandnoble.com/w/as-the-world-dies-rhiannon-frater/1018261764?ean=9781438250809
We didn't beat the cover release on Amazon.com, but I think we have most everywhere else.
SYNOPSIS/BACK COVER COPY
"This is to zombies what Anne Rice was to vampires, plain and simple. It's a revolution. I like this better than
The Walking Dead
."—
Dread Central
Katie is driving to work one beautiful day when a dead man jumps into her car and tries to eat her.

That same morning, Jenni opens a bedroom door to find her husband devouring their toddler son.
Fate puts Jenni and Katie—total strangers—together in a pickup, fleeing the suddenly zombie-filled streets of the Texas city in which they live.

Before the sun has set, they have become more than just friends and allies—they are bonded as tightly as any two people who have been to war together.
During their cross-Texas odyssey to find and rescue Jenni's oldest son, Jenni discovers the joy of watching a zombie's head explode when she shoots its brains out.

Katie learns that she's a terrific tactician—and a pretty good shot.
A chance encounter puts them on the road to an isolated, fortified town, besieged by zombies, where fewer than one hundred people cling to the shreds of civilization.
It looks like the end of the world.

But Katie and Jenni and many others will do whatever they have to to stay alive.

Run, fight, pick each other up when they stumble, fall in love . . . anything is possible at the end of the world.
"Frater examines the zombie apocalypse with a fearless feminist's eye and a tender feminine heart. [She] wisely balances the internal struggles with bloody good action sequences."--Hellnotes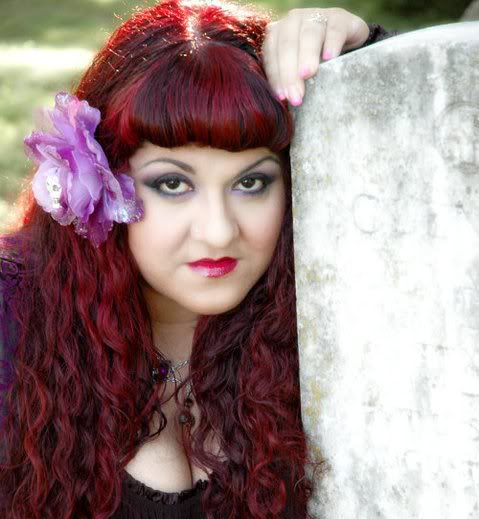 Rhiannon Frater is the award-winning author of the AS THE WORLD DIES zombie trilogy and the author of several other books: the vampire novels PRETTY WHEN SHE DIES and THE TALE OF THE VAMPIRE BRIDE and the young-adult zombie novel The Living Dead Boy and the Zombie Hunters. The first two books in her zombie trilogy, THE FIRST DAYS and FIGHTING TO SURVIVE, are available now in bookstores. SIEGE will be in bookstores on April 24, 2012.
Website: rhiannonfrater.com & astheworlddies.com
Twitter: twitter.com/rhiannonfrater
Blog: rhianonfrater.blogspot.com