Destiny's Fire (Kythan Guardians #1) by Trisha Wolfe
It's the year 2040, and sixteen-year-old Dez Harkly is one of the last of her kind—part of a nearly extinct race of shape-shifters descended from guardians to the Egyptian
pharaohs
. Her home and her secret are threatened when the Council lowers the barrier, allowing the enemy race to enter the
Shythe
haven.
As the Narcolym airships approach, Dez and her friends rebel against their Council and secretly train for battle. Not only is Dez wary of war and her growing affection for her best friend Jace, but she fears the change her birthday will bring. When Dez's
newfound
power rockets out of control, it's a Narcolym who could change her fate...
if
she can trust him.
Dez's guarded world crumbles when she discovers why the Narcos have really come to Haven Falls, and she's forced to choose between the race who raised her and the enemy she's feared her whole life.

Paperback, 224 pages
Published January 10th 2012 by Omnific Publishing (first published January 8th 2012)
Review:
First of all, the cover, GORGEOUS! Secondly, when I read "shape-shifters descended from guardians to the Egyptian
pharaohs
", yeah, I basically flipped out of my chair. Hello! "GUARDIANS TO THE EGYPTIAN PHARAOHS! Okay, I need to calm down a little. Those we
knows
me very well will know that I think from all the ancient civilizations, I love the Egyptian the most. :) When you add
steampunk
epicness
to it? HELLO! When read the synopsis, I knew this book was going to be unique and amazing. And this book did a better job in living up to expectations then most other books.
Okay now, let's start. First, the world building! Wow! My mind was blown! You know, I just admire authors so much for creating and putting what they imagine into words. And Trisha definitely did put her imagination into her work. I totally wanted to live in the world.
The plot was beautifully written. There were twists and turns that legit made my heart race like I was on a
rollercoaster
. The action, mystery, suspense seriously did a toll on my heart.
Lordy
!
Okay, have to say that I am kind of sick of strong female characters with weaknesses in YA. It is so hard to find someone like Toph or Azula in books. Dez was your typical YA strong female character with vulnerability. I didn't like her but I didn't hate her. I do have to comment on how well developed each character was. Dez, Reese, Jace, Lana and Nick. Okay, I always seemed to like secondary characters better so it wasn't a surprise when I liked Lana better than Dez .The
Consil
provoked I think almost every other
emotions
in me.
Okay, now I will dive into another thing I think YA seemed to not escape from: love triangles. Okay, some of you might know that I am not a fan of love triangles. And I love to say I wasn't that pleased when I read in the synopsis that there might be a love triangle. Jace was protective and sweet. Reese was mysterious and kind of
badass
. Both of course gorgeous. There was major drama between the three! A lot of my reaction was "DAMMMNNN!"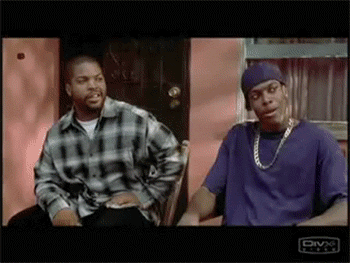 Okay, okay I don't think this will be under the category of spoilers so I am going to tell you. (

Warning, Ashley is going to go into one of her Legend of

Korra

reference, buckle up. Oh and for those who haven't watched LoK, and don't want to be spoiled, well skipped all the

korra

pics.)

So you know when Bolin walked in on Korra and Mako kissing, well, there was a scene in the book that definitely reminded me of that

Korra

scene. And even when Dez and _____ made up, it reminded me of

Korra

and Bolin making up.
Oh I forgot, more
Korra
references. So you know how
Korra
has this Steampunk theme to it as well? So I basically pictured all the cool BAMF gadgets and charged weapons to be something in
Korra
.
And also!
Nacros
uses their fire ability to power stuff. *moving
eye brow
up and down* Eh?
Korra
fans?
Know what I am talking about? No shame here! Okay, now that is the end of my long Korra reference.
I think the best thing about this book was how original and complex everything was. Yes, granted that strong female character, and
love triangle
is not original, but all the other things were very original. Also this book was jammed packed with action.
Woot
! Give me a high five Trish! The downfall of this book was the character Dez and the love triangle. I am sorry. Most books with a love triangle will have a disadvantage when it comes to my reviewing time. I just never liked them Sorry. But overall this book was worth reading.
a

Rafflecopter giveaway