Seventeen years old and agoraphobic, Psyche Middleton vows her dad will never see the risqué photos she took during a summer modeling stint abroad, but one of them ends up on a billboard in her Montana hometown. Now everyone—especially her dad—can see it. And yet, somehow, those are the mundane things in her life. That is because she is about to fall unexpectedly, head-over-heels in love with Erik, a mysterious young man who rescues her from a crowd of admirers, and who she's actually never seen because

…

he can make himself invisible.
As strange as this may seem, it's about to get even stranger. When Erik takes her to his palace in an idyllic kingdom, and she is swept into the beauty and culture of his world, but his affection has one condition: she may not see him. Overtaken, intrigued, and still not wholeheartedly believing he's real, she breaks her promise and sneaks a peek at him while he sleeps. This broken trust leads Erik to cast her aside, and Erik's controlling mother demands Psyche prove herself in order to win back her son's heart. Psyche knows love is never easy—but this is ridiculous. She is not one to give up easily, especially when she knows in her heart that Erik is the one for her, but she is going to have to decide if she can love him blindly. Because if she can't, she will lose him forever.
Review
Wow! Gosh! I love how this book was

original

. This is my first ever retelling of Eros and Psyche~ I

didn't realized

this when I started reading, and was kind of glad because I won't "spoil" myself (yes I am not familiar with the myth of Eros and Psyche) #fail. The prologue immediately dragged me in. It was so mysterious that I just knew I had to read on. Hold up! Before I go any further, shall I talk about the cover? I am so sorry but the cover is not pretty. Please change it. :( I am not trying to be mean here but there are so many different way the cover can go to make it look FABULOUS! Okay, let's continue onward.
You don't know how happy I am to know that this was NOT a Hades and Persephone myth. People! Wake up! Originality! Yes, say it with me, o·rig·i·nal·i·ty. Yes, and it is a GOOD thing!
It seemed like every other Greek myth YA novel was about Hades and Persephone. And speaking of Hades, Hades in this book was someone that stood out to me. He reminded me of Madara Uchiha, plus the Nine Tailed Fox, plus the pain of Nagato. Wow. He was full of ache, and hate, and everything bad. But I kind of pictured him as Baraggan Louisenbairn.
I really enjoyed reading about Psyche. I didn't dislike her. At the very beginning I could tell I would like her. She was independent but not to

extent

where she was unreal. She was still fun, and acted her age. When Hansan wrote her as insecure, it didn't sound like she was bragging. The readers clearly knew that Psyche was beautiful. Unlike other authors who could make Psyche sound like a girl (who we all probably encountered at least one in our life) who always shouted out

publically

that "oh, I hate my life" just to get attention. In fact Psyche dislike attention; I am like that (which was probably why I found her believable). I don't really know how to explain it, Psyche was a mix of everything. You know the kind of person you can't really categorize? Like not your strong girl, not your super sweet girl etc. I think that was why I liked her, balanced but not perfect. If I was in her sticky situation,

lordy

, I would've dug a hole and crawl in it and never return. Instead of a hole, Erik came to her rescue.
From the prologue Erik sounded like an interesting character. He sounded like your quiet, mysterious guy in class who always replied with a monotone voice. He probably has a killer glare and probably thought he was superior than most of the people in his class. Immediately I thought of Midorima:
and

Uryu,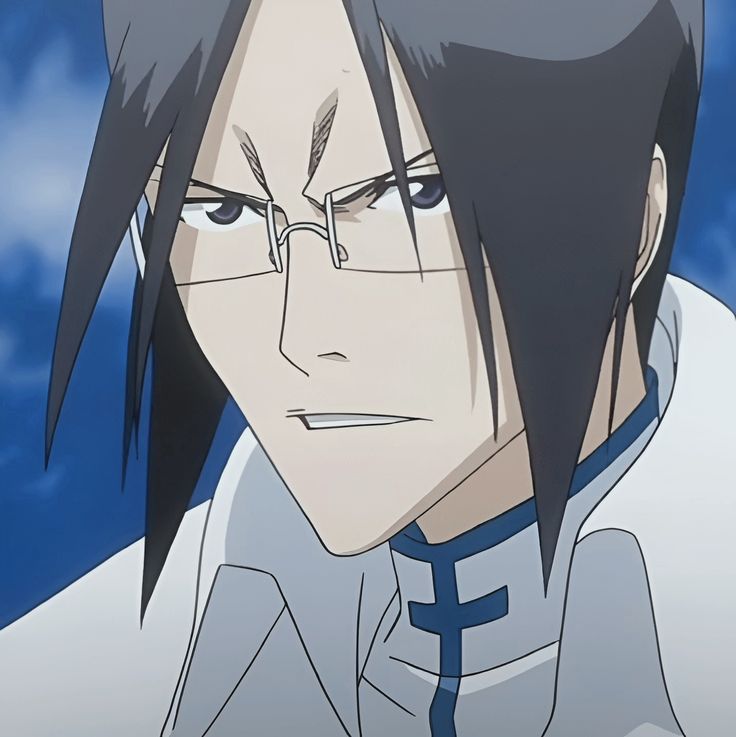 Oh and no, Erik probably didn't look like that but it was just the feeling he conveyed in the prologue that reminded me of these two lovelies.
But I

reeeallly

wished we couldn't know Erik better. I don't know how to explain it, but he...was mysterious. Some other characters to mention were

Aeas

, and Titus. If you know me, I tend to enjoy secondary characters better, and I really enjoyed reading

Aeas

and Titus.
Man, oh, man. The world building of this book was amazing. I totally wanted

live

in the kingdom. I loved the adventure Psyche had. The tasks were fun to read. I felt like the adventures provided the book a tough side and the romance between the characters provided a soft side.
Okay, one thing I didn't quite like was the romance. I don't know, I just didn't like some of the interaction between Psyche and Erik. Also I didn't like the

insta

-love.
Overall, I really enjoyed this book. Other than the

insta

-love and the cover, this book hit all its marks.
Giveaway Time!
This is an INTERNATIONAL one.
a

Rafflecopter giveaway
For

the

US only giveaway, check the link below.

Rafflecopter

is not being nice. :P

US GIVEAWAY HERE!